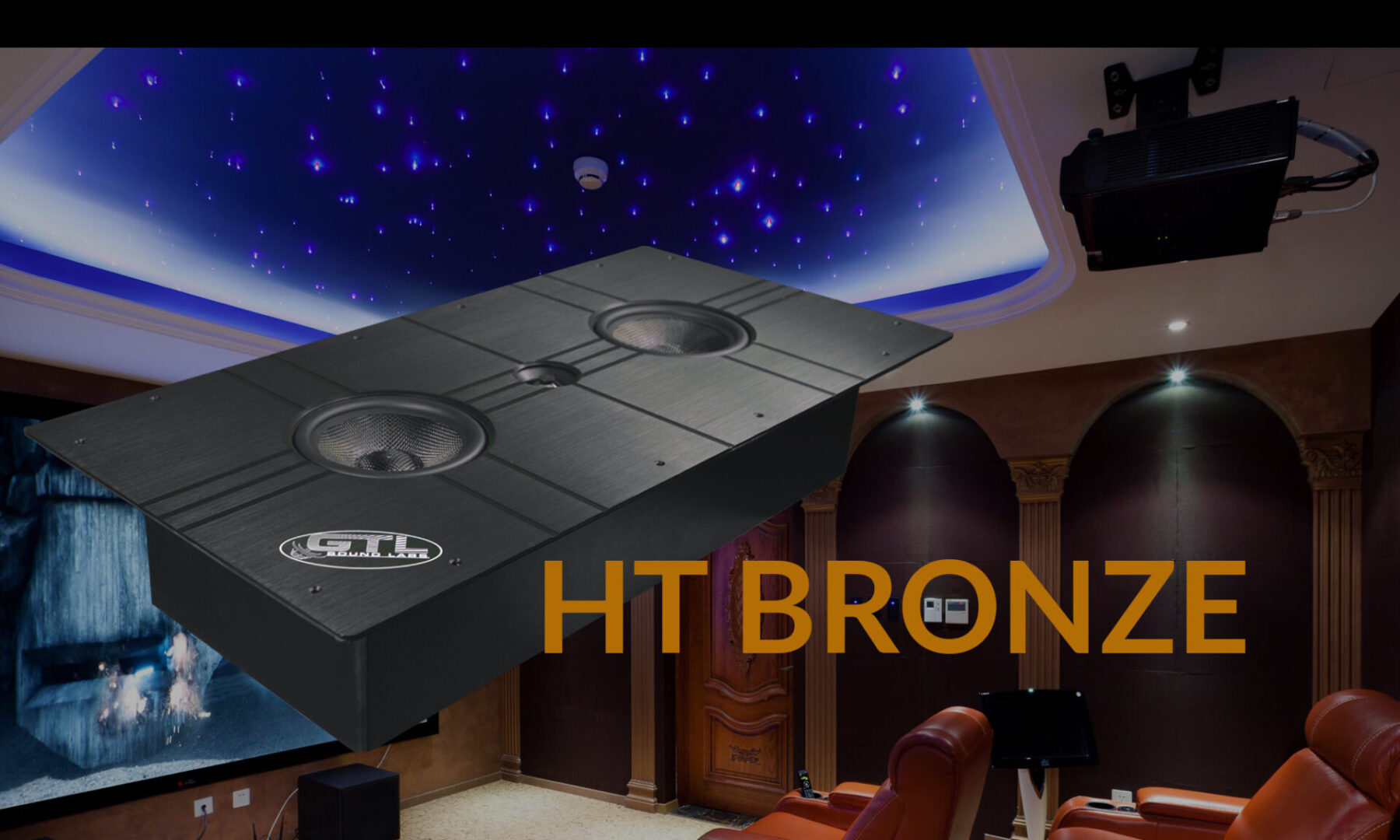 Brushed Aluminum LCR's, Sides and Rears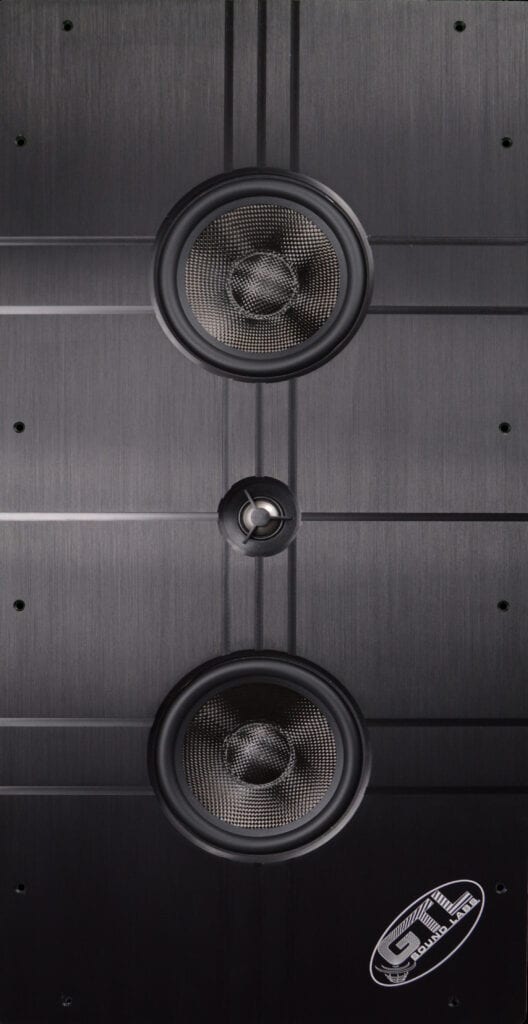 The HT Bronze is our work horse home theater LCR in-wall for a true build out theater. It is an incredible 29 inches tall and 14.5 inches wide brushed aluminum speaker that requires a mounding dept of 5.5 inches. It incorporates GTL patented resounding chamber technology back box which offers the very finest response and clarity. The resounding chamber technology separates each transducer and bends the sound waves back out the front through the woven carbon fiber cones.
Expensive proprietary drivers designed by GTL were used for their sonic accuracy, output, and reliability. The finest crossover with 12 gauge wire were used to insure no signal loss. Each has a 6.5" woofer, 6.5" Midrange and 3" Silk Dome Tweeter.
Designed for placement behind micro-bead screens or discreet locations. Also look fantastic for display placement for arty look.
The HT Bronze is an exceptional home theater speaker, giving real life sound reproduction for your small to medium theater for years to come.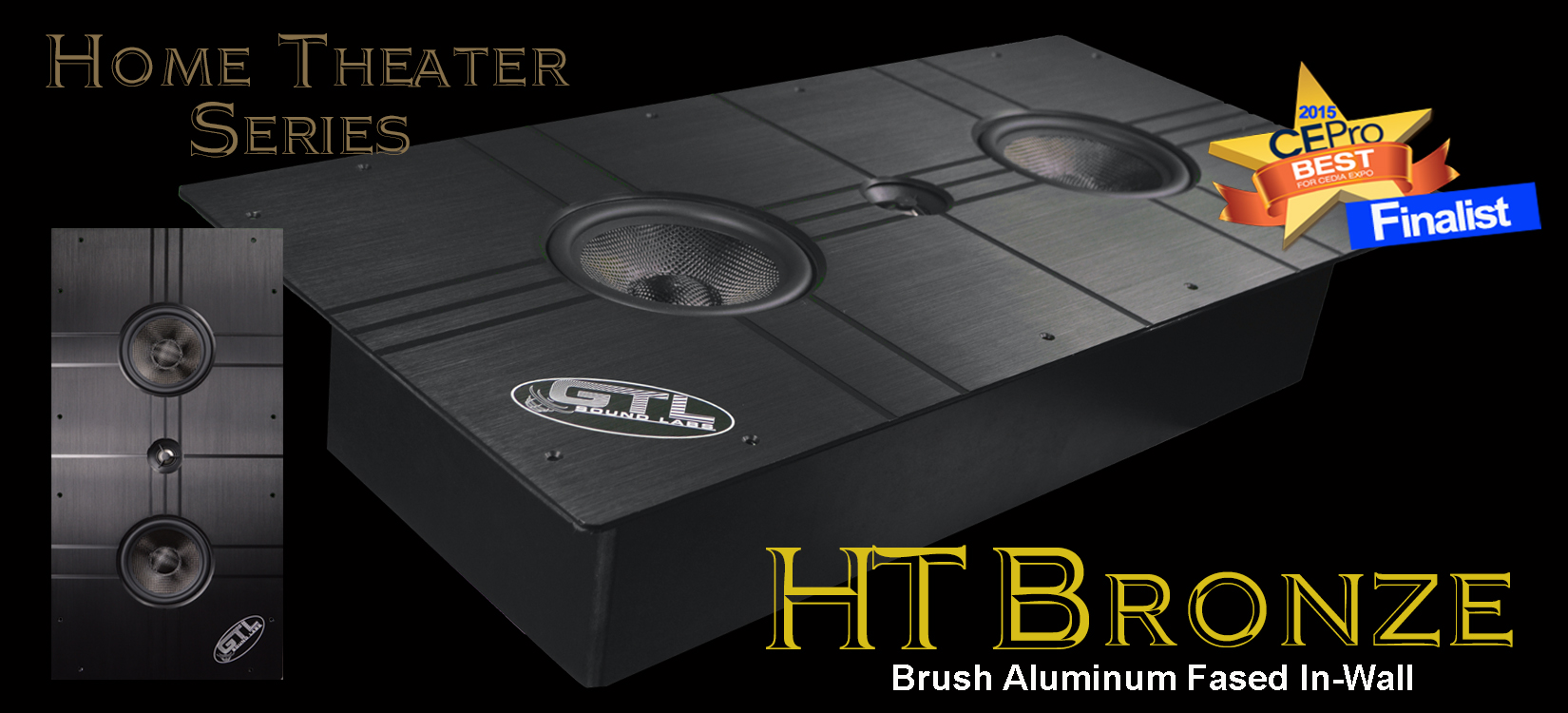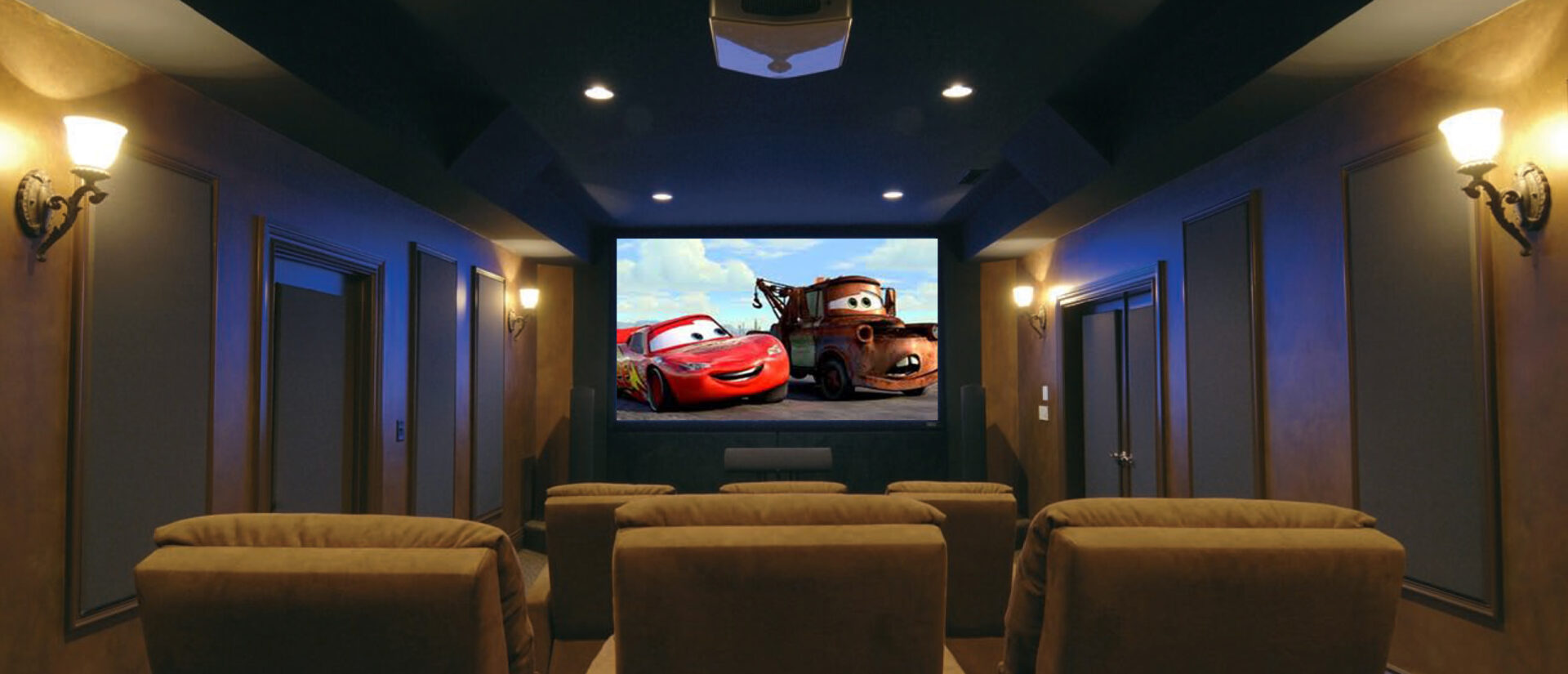 Installed 3 – HT Bronze LCR's, 4 - HT Bronze Sides, 2 - HT Bronze Rears & 2 - SB 12 SE Subs
Recommended Power: 50 to 200 watts
Normal Impedance: 8 Ohms,
Sensitivity: 91dB (2.83V at 1 meter)
Frequency Response: 50Hz – 20kHz (+/- 3dB),
Crossover: 600Hz, 3kHz; 12 dB/Octave
Low Frequency Transducer: 6.5" Woven Carbon Fiber Woofer with Butyl with rubber surrounds 1.5″ VC and 29oz vented magnet
Mid Frequency Transducer: 6.5" Woven Carbon Fiber Mid Woofer with Butyl with rubber surround 1.5″ Voice Coil and 29oz vented magnet
High Frequency Transducer: 3″ Pure Titanium Silk Dome Tweeter with 1″ Voice Coil and 12.7oz magnet
Damping: 1" Lamb's Wool & Poly Fiber, Construction: 1/4" Brushed Aluminum fascia, 3/4" MDF back box, Gold Plated Terminals
Overall Dimensions: 14.5″ W x 29″ H x 5.5″ D, Cutout Dimensions: 11.75" W x 26.25" H
Weight: 29 lbs each, 36 lbs SW 13.2 kg each, 16.3 kg SW
Warranty: 3 Years
Grills: Not Included.
MSRP: $2,600 USD Each