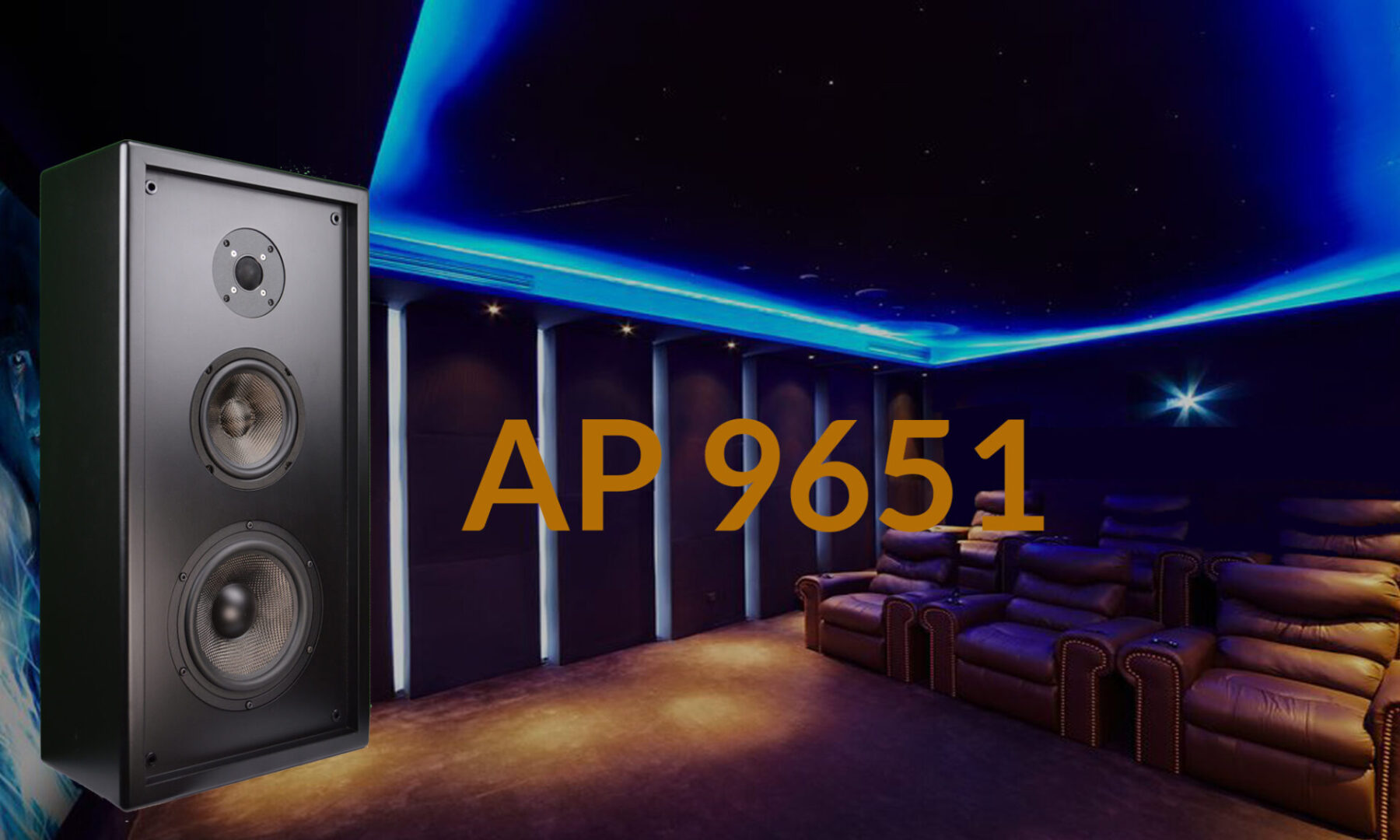 Smallest Baffle/Hidden Audiophile Style Cinema LCR's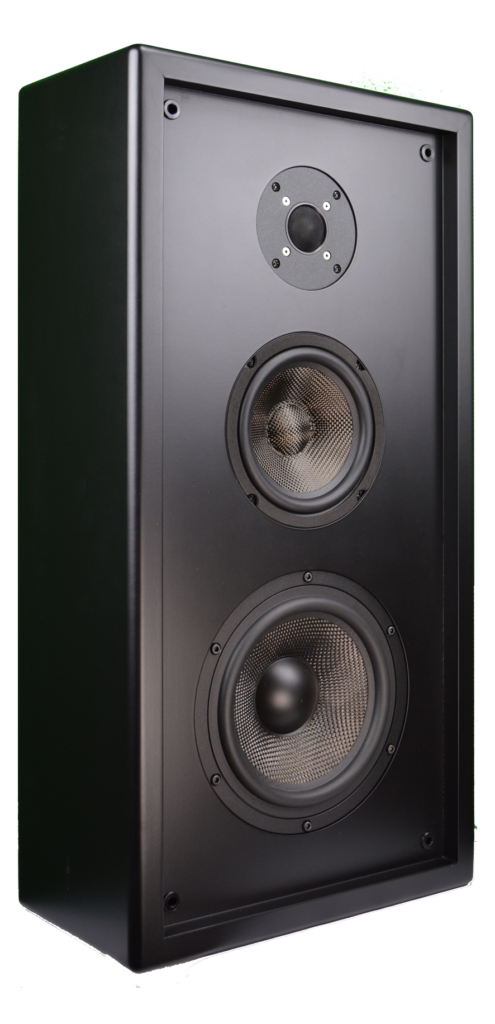 The GTL AP 9651 LCR is our most popular model for small to medium home theaters. Balanced to offer the best cinema sound while achieving superior music imagery. Designed to work for both through micro screen placement and stand mounted display.
Expensive proprietary drivers designed by GTL were used for their sonic accuracy, output, and reliability. Each unit has a 9" Woven Carbon Fiber woofer, 6.5" Woven Carbon Fiber Midrange and Hard Done Tweeter.
These also make outstanding sides and rears in large theaters. Designed to be married with the AP 751 & AE 963's for sides and rears. Outstanding sound a very reasonable price.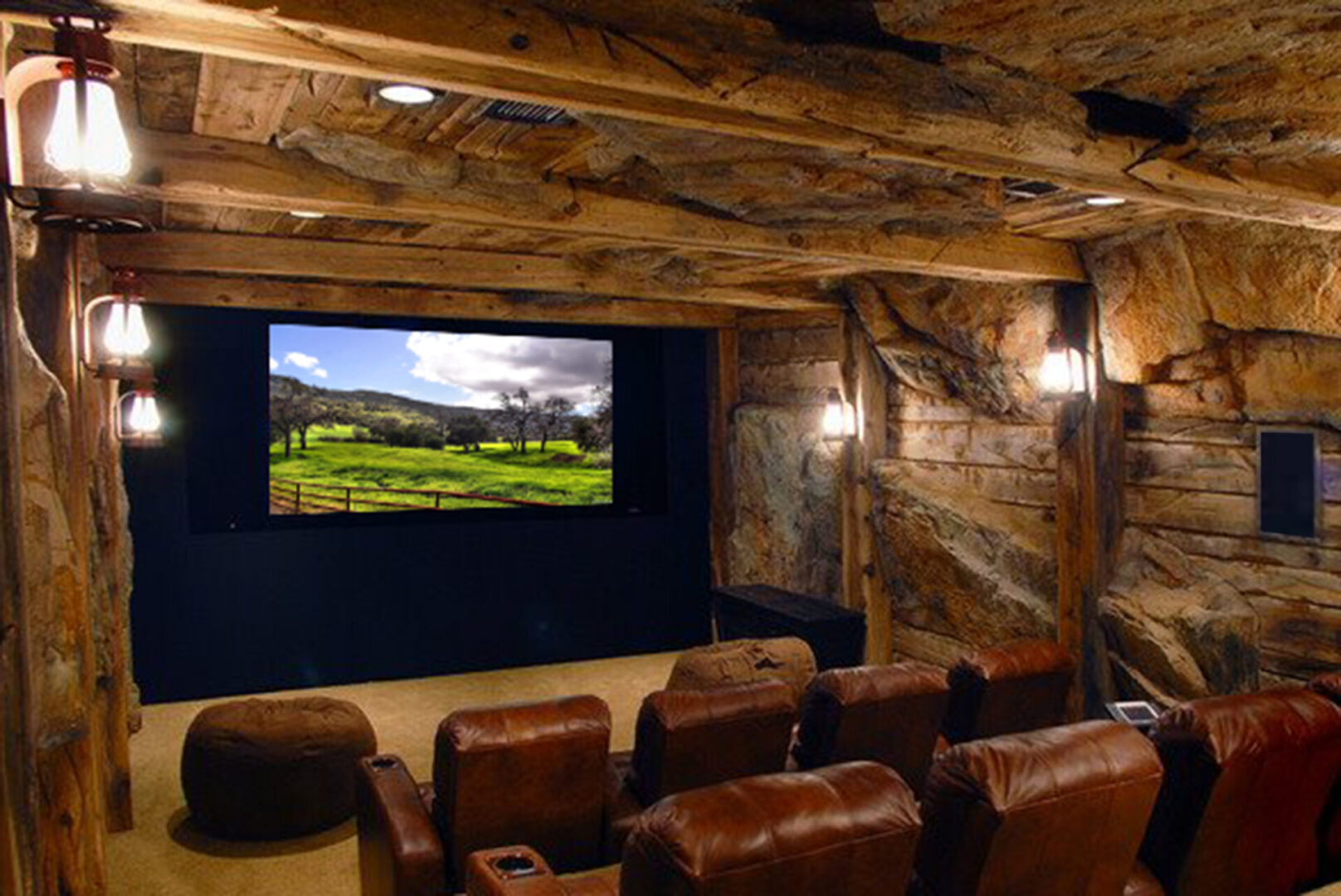 Recommended Power: 125 watts RMS
Impedance: 8 Ohms,
Sensitivity: 92dB (2.83V at 1 meter)
Freq. Response: 41 Hz – 21 kHz (+/- 3 dB),
Crossover: 700Hz, 5kHz, 12 dB/Octave
High Frequency: Titanium Hard Dome tweeter with 1" Voice Coil and 17oz Magnet
Mid Frequency: 6.5" Woven carbon fiber Midrange with 25 oz magnet and 1.5" Voice Coil
Low Frequency: 9" Woven Carbon Fiber Woofers with butyl rubber surrounds, 1.5" Voice Coil and 32oz magnet.
Damping: Foam & Lamb's Wool
Dimensions: 14" W x 28" H x 7" D, 35.6 cm W x 63.5 cm H x 17.8 cm D
Weight: 33 lbs each, 42 lbs SW 15 kg each, 19 kg SW
Warranty: 3 Years
MSRP: $4,875 USD Each