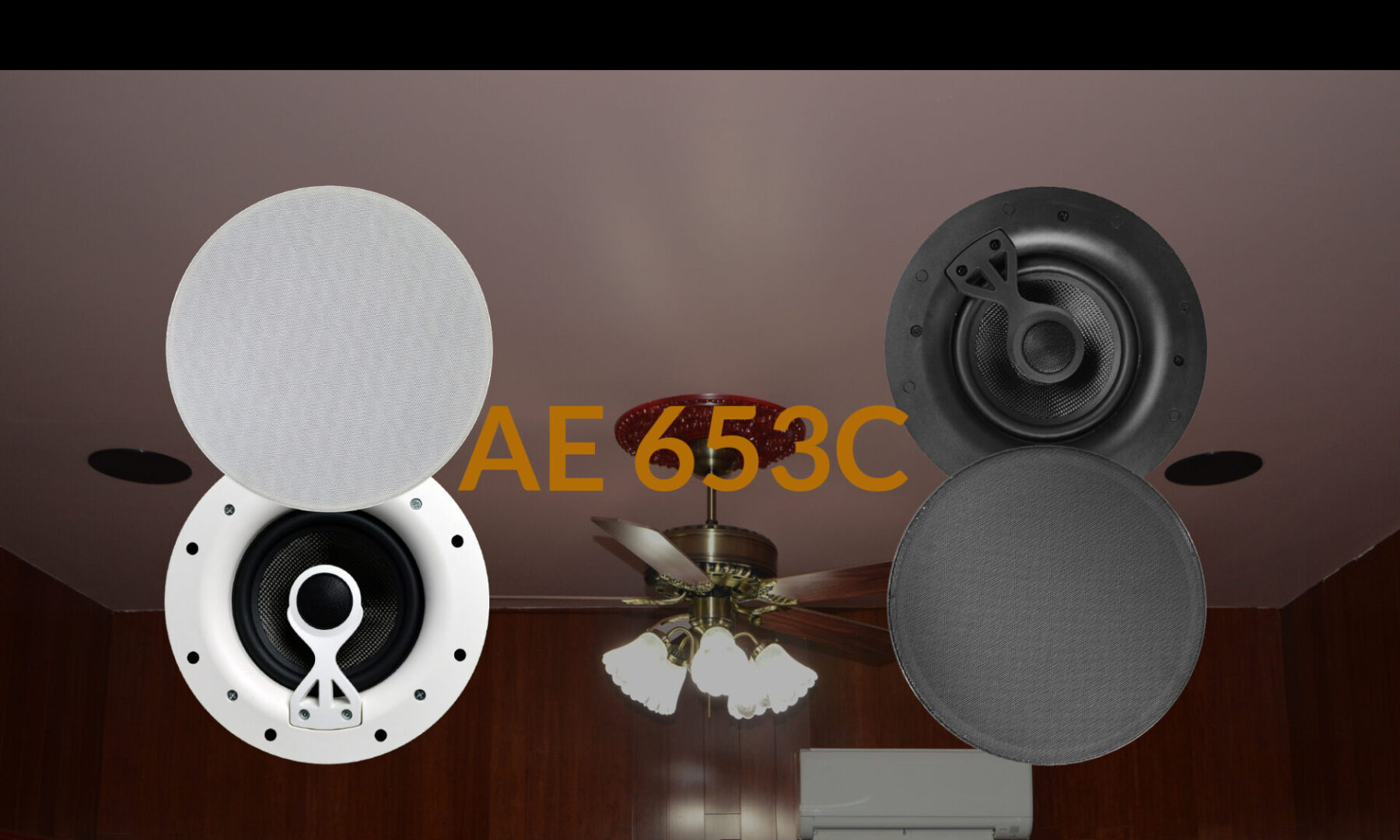 6 1/2" Dobly Atmos HT Ceiling Speakers & Whole House
The AE 653C in ceiling was designed for a perfect match with the AE 653 in-walls with exact timber.  A high quality sound with very easy installation, including a bevel-less grill.
The woven carbon fiber cone allows the woofer to self-vent resulting in dynamic bass response, superb midrange, excellent thermal boundaries and very natural top end roll off.
The AE 653C is also true audiophile two-way speaker for whole house audio. Most in-ceiling speakers are for background sound, but these for true listening enjoyment at any level.
The GTL AE 653C integrate well in new and existing construction with excellent aesthetic results. Available in both black and white color.
Hearing these outstanding speakers will make you a true believer.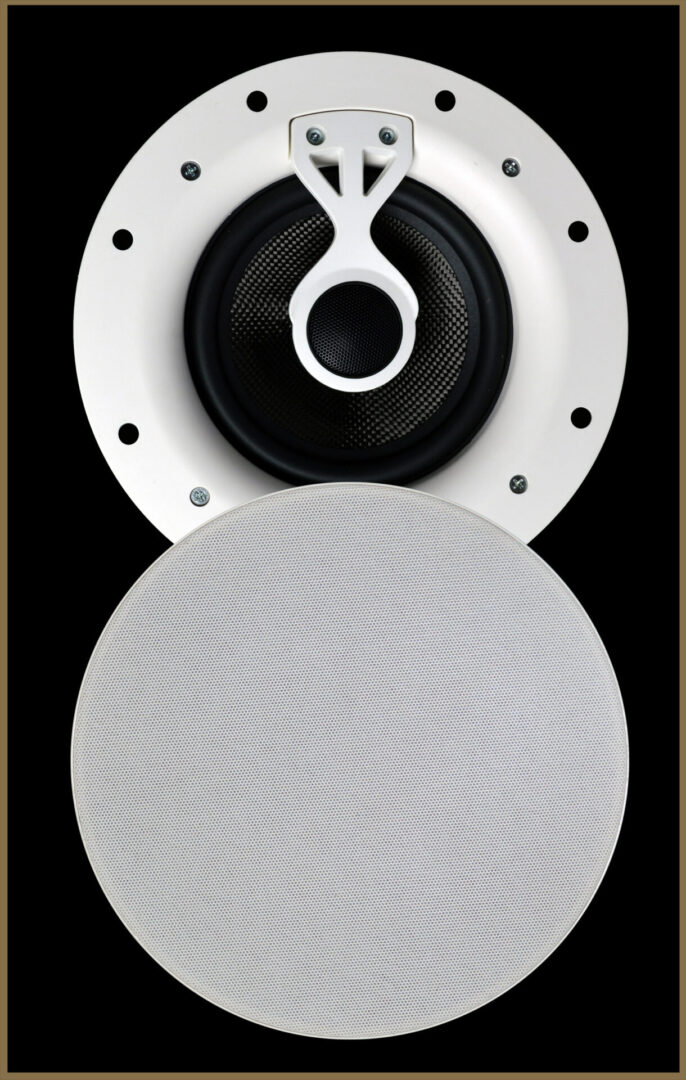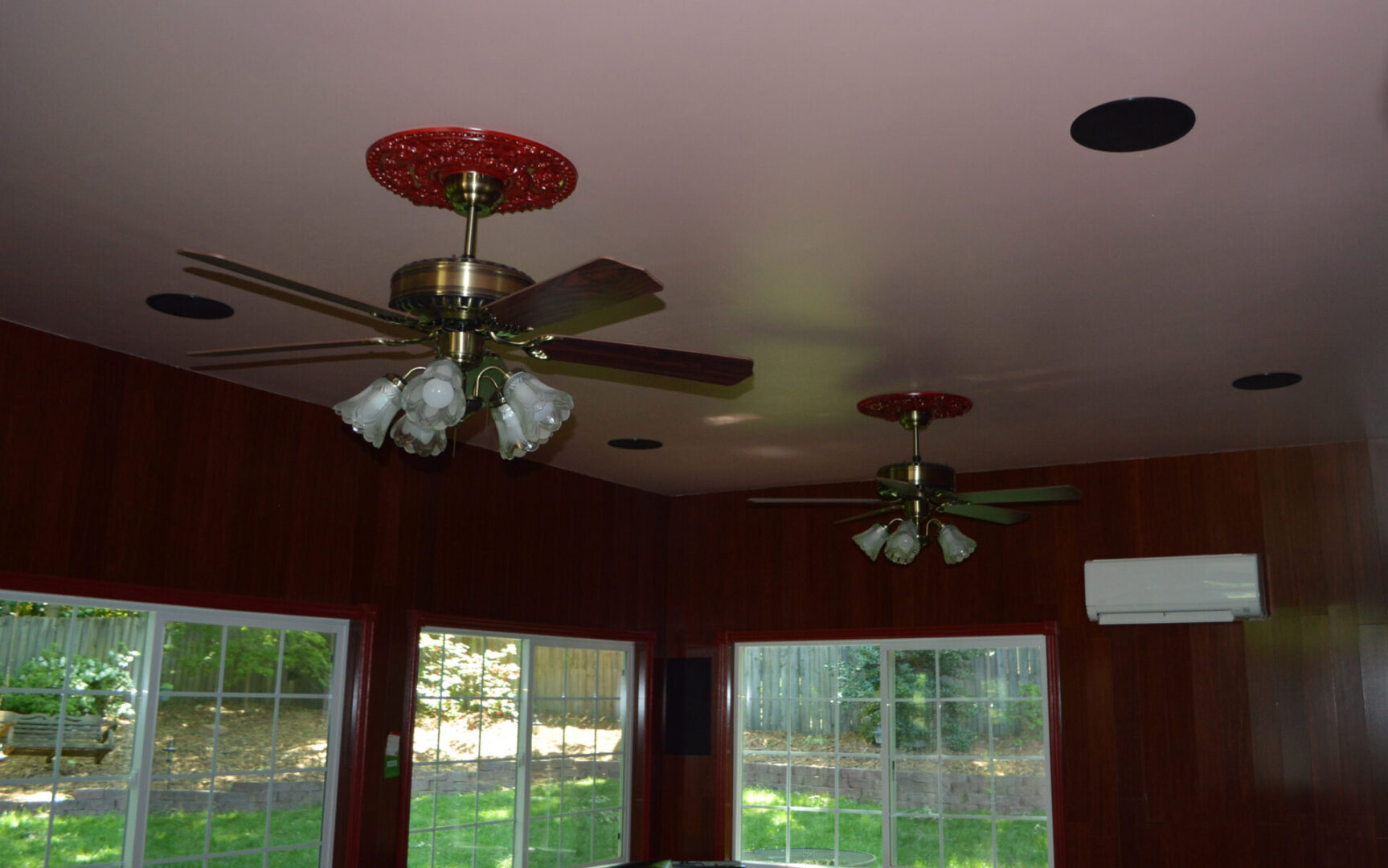 4 pairs installed in Solarium
Recommended Power: 20 to 125 watts
Normal Impedance: 8 Ohms, Sensitivity: 89dB (2.83V at 1 meter),
Frequency Response: 44Hz – 20kHz (+/- 3dB), Crossover: 3.5kHz; 12 dB/Octave
Low Frequency Transducer: 6 1/2" Woven Carbon Fiber Butyl with rubber surrounds 1" VC and 28.5oz vented magnet
High Frequency Transducer: 2" Pure Titanium Silk Dome Tweeter with 1" Voice Coil and 3.7oz magnet
Construction: ABS Injected Plastic with White Bevel-less  Mesh Grill.
Overall Dimensions: 9 7/8" Round
Cutout Dimensions: 8 1/4" Round
Weight: 4 lbs each, 8 lbs pair, 13 lbs SW 2.3 kg each, 4.6 kg pair, 5.9 kg SW
Warranty: 3 Years
MSRP: $600 USD Each