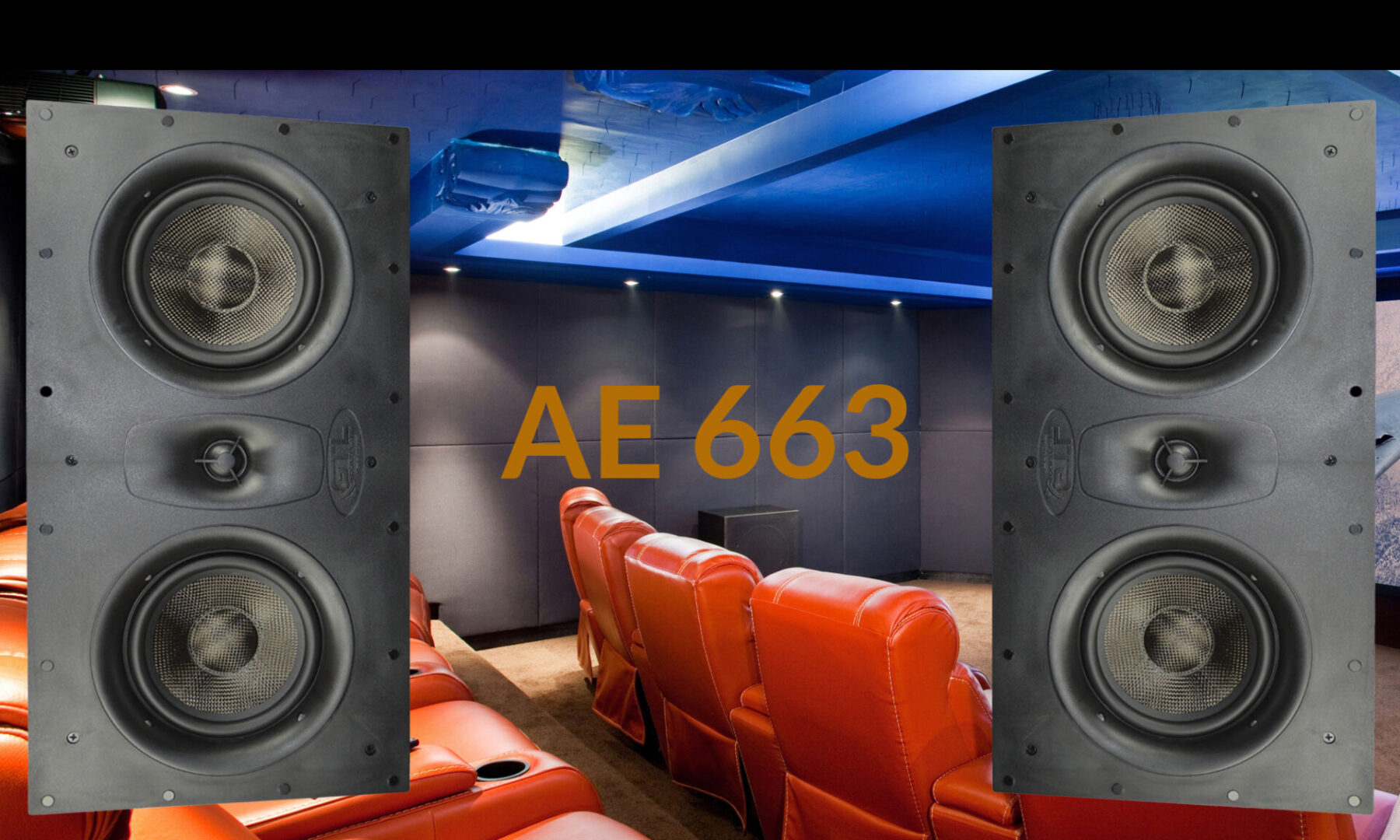 Home Theater In-Wall LCR's And Surrounds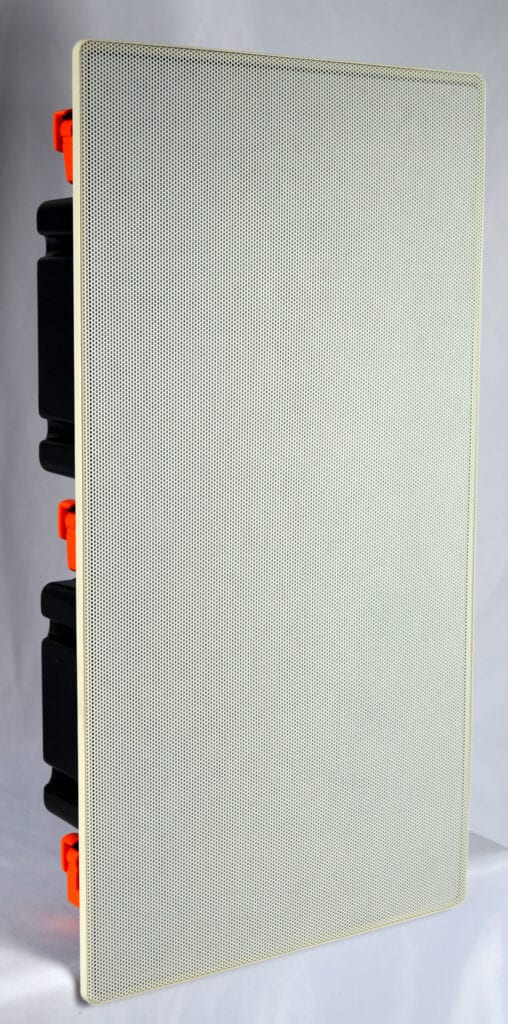 The GTL Sound Labs Audio Excellence AE 663 is the baby brother to the multi award winning AE 963 used in the CEDIA 2016 Global Best Home Theater. The AE 663 shares our resounding chamber technology used in the AE 963 and fits vertically into a standard 2x4, 16 in on center wall with incredible ease.
This three-way LCR's host 16 magnet rattle proof bevel- less grill design with an aesthetically pleasing slim sleek profile. Each speaker hosts a 6.5" woven carbon fiber woofer, 6.5" woven carbon fiber midrange, and a high output NEO 1.5" Pure Titanium Silk Dome Tweeter. Our proprietary designed woven carbon allows the woofer and midrange to self-vent and results in dynamic bass response, superb midrange, excellent thermal boundaries and extremely natural top end roll off. We used lamb's wool, polyester damping and gasket sealed all of this in a heavy gauge back case that will accept 10-gauge wire into the gold-plated terminals. Come with both black and white grills.
Designed for use in home theaters behind acoustically transparent screen, but works just as well in media rooms with visual placement. For superb accurate sound at reasonable price, install the AE 663.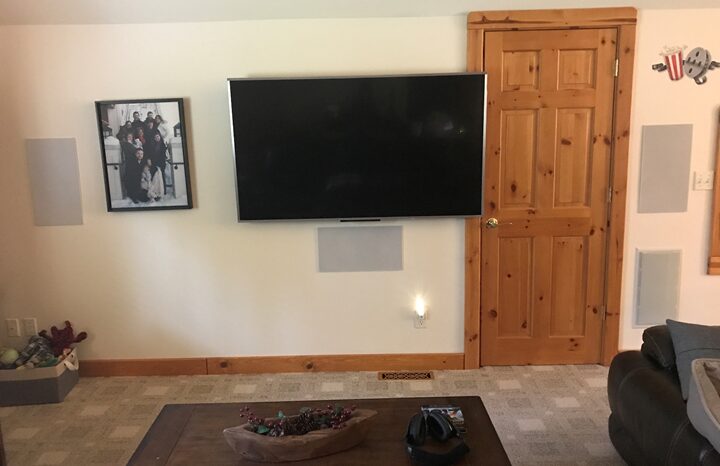 Installed 3 – AE 663 LCR's, 2 – AE 663 Side and 2 AE - 663 Rears
Recommended Power: 30 to 175 watts
Normal Impedance: 8 Ohms
Sensitivity: 89dB (2.83V at 1 meter),
Frequency Response: 38Hz – 21kHz (+/- 3dB),
Crossover: 877Hz & 3.75kHz; 12 dB/Octave
Low Frequency Transducer: 6.5″ Woven Carbon Fiber Woofer with Butyl rubber surrounds 1.5″ VC and 25oz vented magnet
Midrange Frequency Transducer: 6.5″ Woven Carbon Fiber Mid with Butyl rubber surrounds 1.5″ VC and 22oz vented magnet
High Frequency Transducer: 1.5″ High Output Pure Titanium NEO Silk Dome Tweeter with 1″ Voice Coil, 6.1oz magnet and ABS protector cap.
Construction: Black ABS Injected Plastic with fully enclosed backbox with our patented resounding chamber technology. Come with both Black and White Grills.
Overall Dimensions: Product: 20 1/8" H x 10 3/4" W x 3 7/8" D, 511.2mm H x 273mm W x 98.5mm D
Overall Dimensions: Grill: 20 1/2" H x 11 1/4" W x .19" D, 520.7mm H x 285.8mm W x 4.8mm D
Cutout Dimensions: 19 1/8" H x 9 5/8" W, 485.8mm W x 244.5mm W
Weight: 13 lbs. each, 16lbs SW; 5.9kg each, 7.25kg SW
Warranty: 3 Years
MSRP: $1,200 USD Each