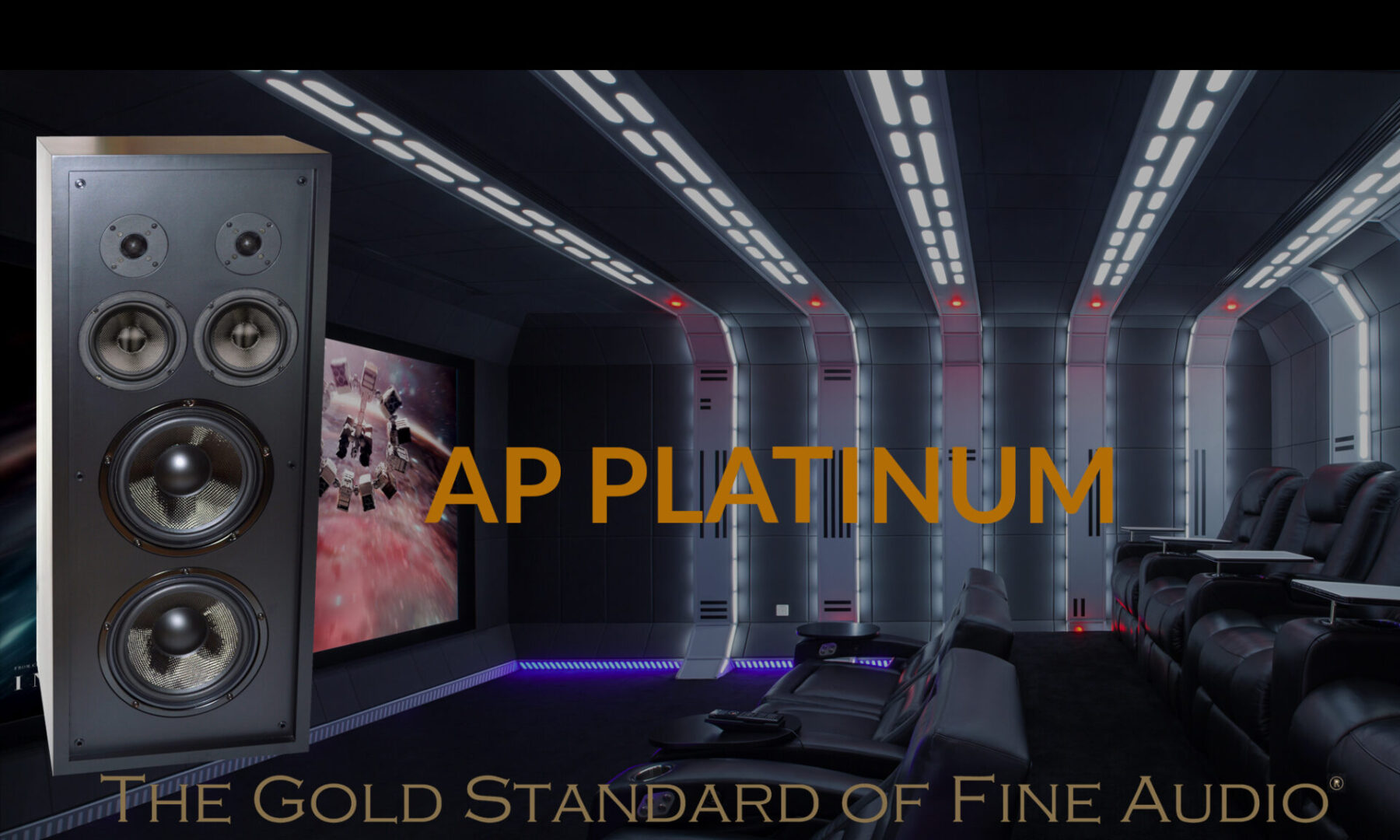 Our Flagship 2 Channel and Moviephile LCR's
The GTL AP Platinum LCR is our flagship audiophile style home theater speaker for medium to large theaters. Install when music and cinema are equally played. Reproduce the most powerful movie soundtrack, yet offer a crisp soundstage for 2 channel listening of music. The AP Platinum offers the perfect balance for both purposes., without compromising either.
Expensive proprietary drivers designed by GTL were used for their sonic accuracy, output, and reliability. We coupled them with the very finest crossover network. Each has two massive 11" Woven carbon fiber woofers, two 6.5" woven carbon fiber midranges and two audiophile tweeters. These were used in the 2016 Worlds best Home Theater as LCR's.
Each speaker is hand built from CNC cut marine 1" MDF with 45-degree corner, assembled, 5-layer matte black finish applied, our proprietary custom crossover and driver are installed. This offer the greatest strength and long-lasting speaker life. Designed to be married with the AP 9651 & AE 963's sides and rears.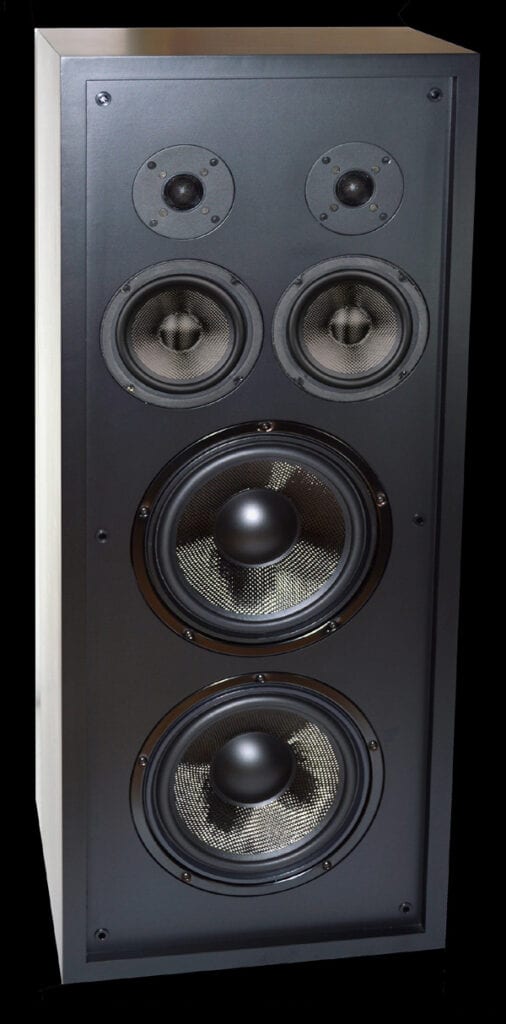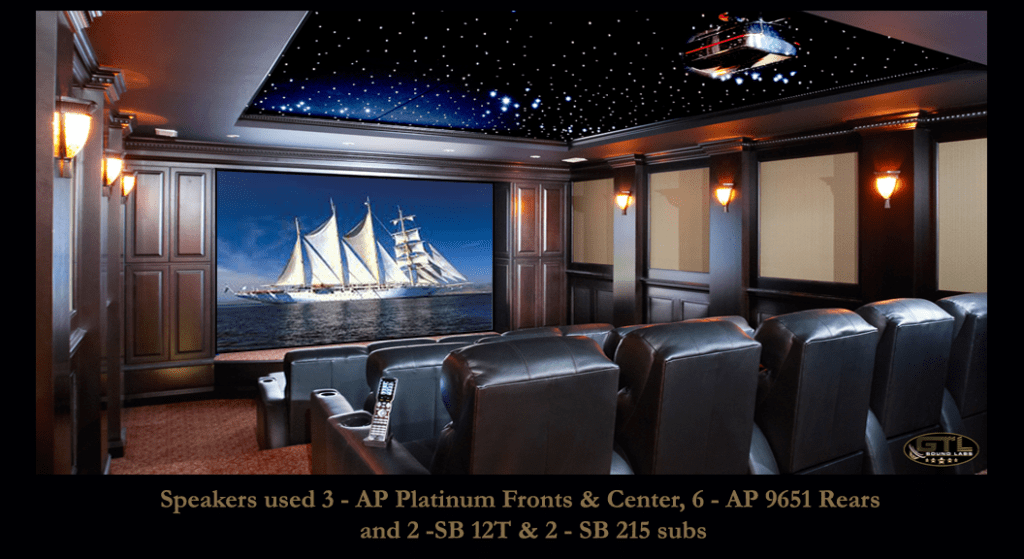 Recommended Power: 125 to 300 watts
Impedance: 8 Ohms
Sensitivity: 92dB (2.83V at 1 meter)
Freq. Response: 29 Hz – 20KHz (+/- 3 dB),
Crossover: 550 Hz, 3.4kHz 12dB/Octave
Low Frequency: 2- 11" Woven Carbon Fiber Woofers with butyl rubber surrounds, 2" Voice Coil and 50 oz magnet
Mid Frequency: 2 - 6.5" Non-woven carbon fiber/poly transducers with rubber surrounds & 1.5" Voice Coil
High Frequency: 2 - 4" Ultra tone hard dome pure titanium tweeters
Dimensions: 17" W x 42.5" H x 11.25" D, 43.2 cm W x 108 cm H x 28.6 cm D
Weight: 98 lbs Each, 122 lbs SW, 44.5kg Each, 55.3g SW
MSRP: 12,500 USD Each