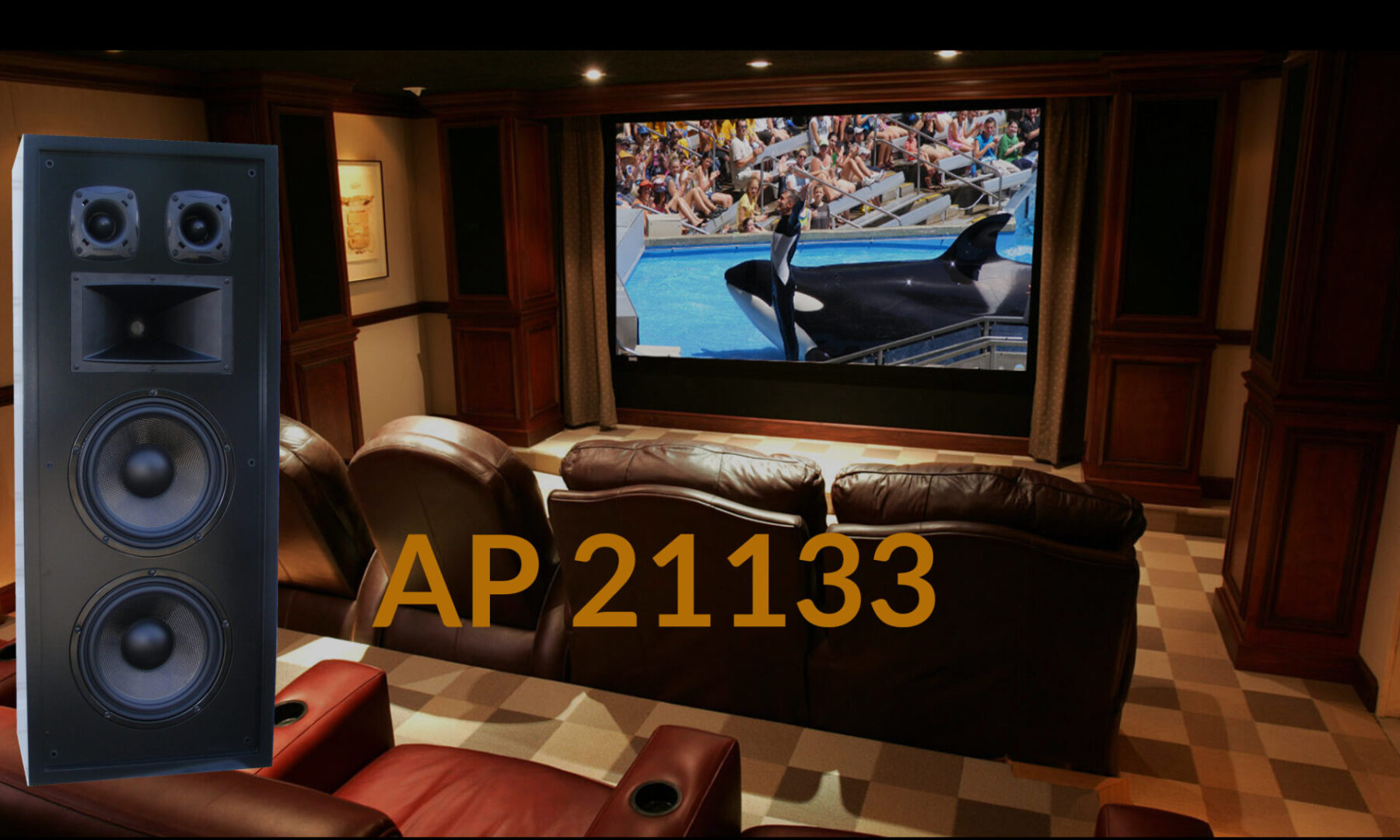 Our Flagship Large Cinema LCR's
The GTL AP 21133 LCR and AP 21133C are our flagship cinema style home theater speaker for large theaters. Install where true cinema experience is your primary goal or excessive high volumes are needed. The AP 21133 also gives you the truest live music response and soundstage. The mid horn is massive and projects the clearest and accurate dialogue for listening even on the third row. They are fitted with horn loaded tweeter that will product clear treble even at the greatest distances.
Each speaker is hand built from CNC cut marine 1" MDF with 45-degree corner, assembled, 5-layer matte black finish applied, our proprietary custom crossover and driver are installed. This offer the greatest strength and long-lasting speaker life. Designed to be married with the AP 754 & AP 751 sides and rears.
Expensive proprietary drivers designed by GTL were used for their sonic accuracy, output, and reliability. Enjoy the AP 21133 in your true home cinema.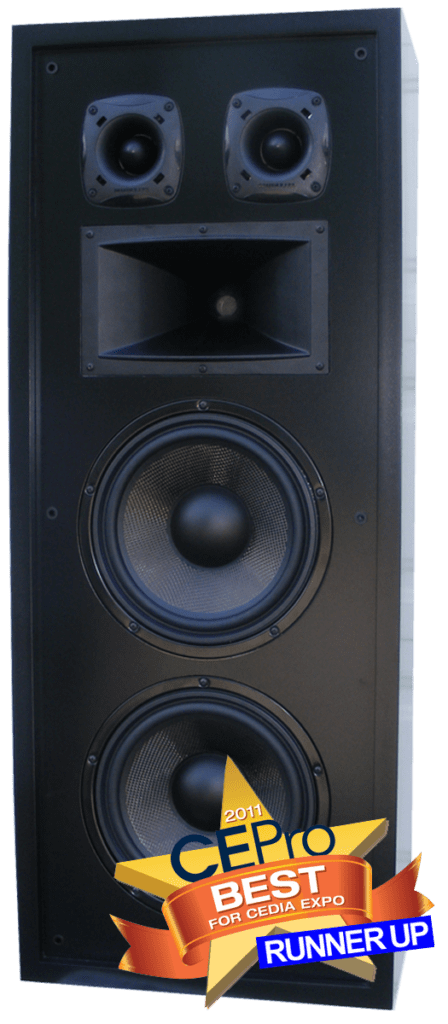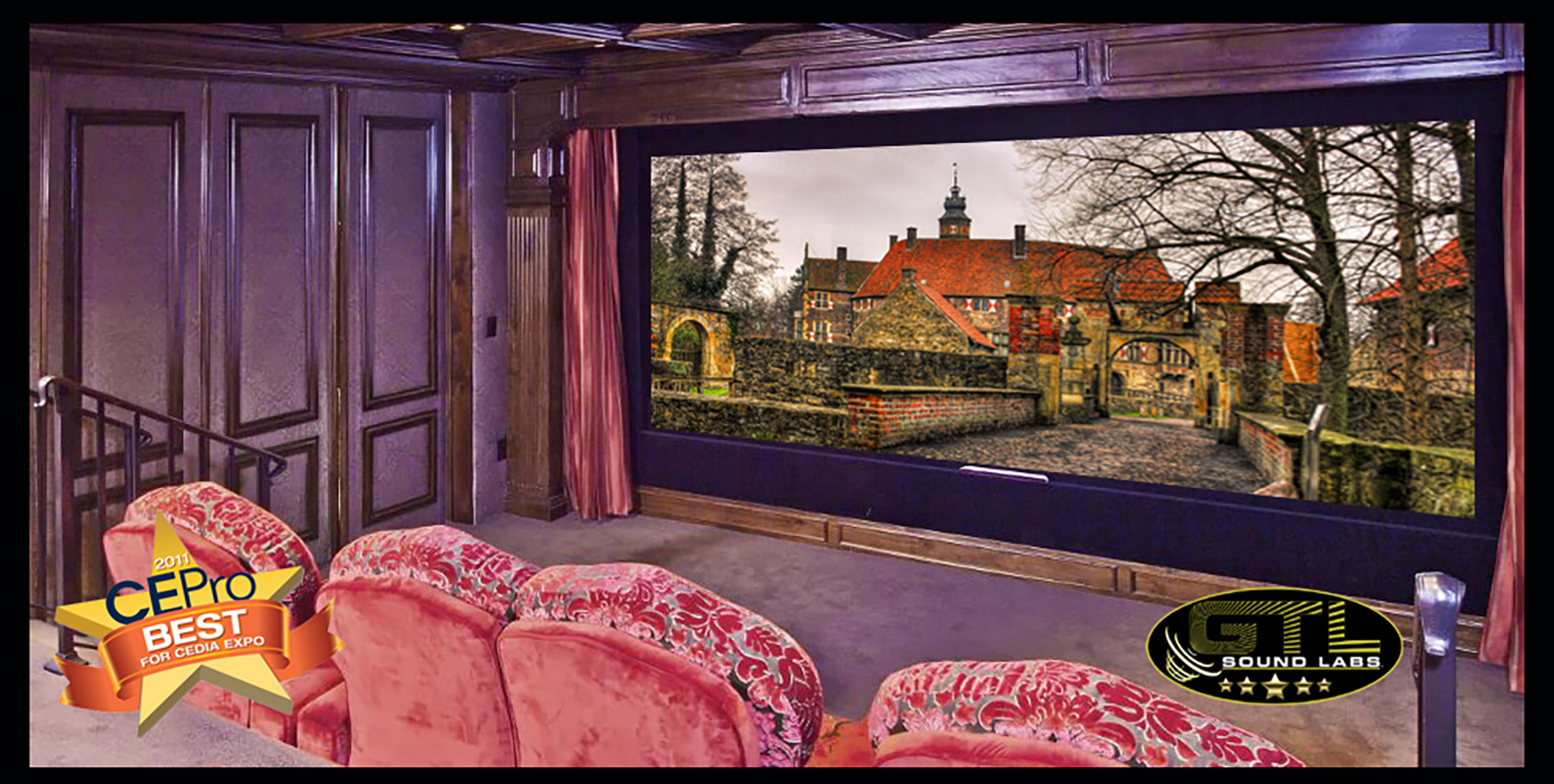 Recommended Power:  250 watts RMS or Greater 
Impedance: 8 Ohms,
Sensitivity: 101dB (2.83V at 1 meter)
Freq. Response: 36 Hz – 21 kHz (+/- 3 dB),
Crossover: 1250 Hz, 6 kHz, 12 dB/Octave
High Frequency: Selenium Horn Loaded Dome tweeters with 1.4" (36mm) Voice Coil and 12oz (340 g) Magnet & ABS Dust Cap
Mid Frequency: 11.5" x 6.5" (29cm x 16.5cm) Aluminum Horn Lens with 3" (72mm) Voice Coil and 60oz (1.7 kg) magnet. Coverage 90º Horizontal by 60º vertical
Low Frequency: 2 – 11" (28cm) Woven Carbon Fiber Woofers with butyl rubber surrounds, 2" (51 mm) Voice Coil and 50oz (1.4 kg) magnet.
Damping:  1" 751 Hard Sheet
Case: 1" (25.4mm) MDF
Dimensions: 17" H x 42.5" W x 11.25" D, 43.2cm H x 108cm W x 29cm D
Weight: 100 Lbs, 45.6kg
Warranty: 3 Years
MSRP: $12,000 USD Each