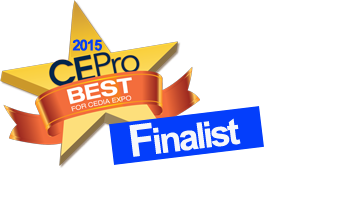 GTL SOUND LABS HOME THEATER BRONZE IN-WALL SPEAKER
MSRP: 1900 each Shipdate: 12/1/15
The HT Bronze is our entry level three way brushed aluminum LCR in-wall with fully enclosed MDF backbox with our patented Resounding Chamber Technology. This is the same technology used in our multi-award winning Audio Excellence AE 963 and Home Theater Gold In-walls. Using this allows 96% of the sound to come out the front of the speakers with 4% going to loss. With this technology each driver has its own chamber, thus eliminating all cross sound contamination. This makes them very efficient and allows for excellent soundstage and ultimate clarity.
They were designed to be placed behind micro-beaded screens or transparent coverings. All drivers and crossovers were designed by GTL Sound Labs to our high standards, using only the very finest materials. Each unit has a 6 1/2" Woven Carbon Fiber Woofer, 6 1/2" Woven Carbon Fiber Midrange and 3" Titanium Silk Dome Tweeter.
These have been priced to allow for exceptional margins and offer a high quality look and sound for your clients. The HT Bronze model continues our uncompromising pursuit of excellence which has earned our reputation as The Gold Standard of Fine Audio for 40 years.
Features
Fully enclosed backbox with our patented Resounding Chamber Technology. Using this allows 96% of the sound to come out the front of the speakers with 4% going to loss. With this technology each driver has its own chamber, thus eliminating all cross sound contamination. This makes them very efficient and allows for excellent soundstage and ultimate clarity.
Ultra high quality drivers and crossovers unseen in any other company at this price point. Air coils and Metalized Polypropylene Capacitors. A standard for all GTL products.
Exceptional margins and an aesthetically pleasing look and exceptional sound for your clients