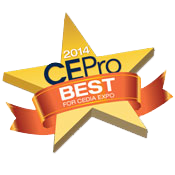 GTL Sound Labs - HT Platinum
Designed for placement behind micro-bead screen for home theater use. Each unit will have 2 -8" woofers, 2 -5.25" midranges and 2 -3" tweeters, all mounted in marine MDF with a black brushed aluminum fascia. The very finest crossover are used to achieve the ultimate results. Each of these components are proprietor high end audiophile grade which offer the end user the very finest speakers for a fraction of cost of wall baffled or free standing speakers of the same sound quality.
What makes this unique is that the integrator who has already having to frame out the theater will build the housing container to specification that relate to the theater application. This gives the integrator far more control of the acoustics and design of the room. So this will allow different toning based on the rooms needs. A huge advantage. Overall size 18" x 45" requiring from 8" to 12" deep back box.
The units will have gasket tape on the rear of the aluminum and easily mounted by 10 screws to the wall cavity that was built. There are three models in the HT line; HT Silver, HT Gold and HT Platinum.